Tripawds is a user-supported community. Thank you for your support!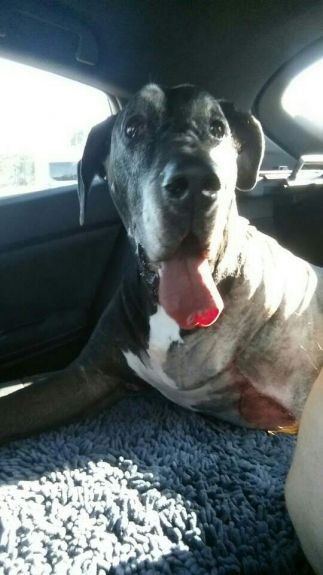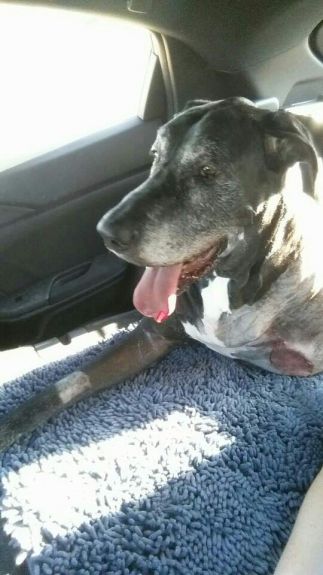 Maddie got to come home yesterday morning and we were all so happy to get her here.  She is doing really well considering everything she's been through and her hospital anxiety levels.  The first thing she did when she arrived home is go straight to the backyard to potty (still wasn't squatting but who cares)!!  We were so proud of her!!  Then she ate and took meds and took a power nap lol.  As of this morning she's been home for 24 hours and she's doing a little better every hour.  She is getting up and hopping from one place to another.  She stood up to eat her dinner last night which surprised me and she's now squatting to potty!!
She has had a bit of a 'tude with her doggie brother – growling and lunging at him when he walks near her so we are keeping them apart.  He is very upset and just whines by the door to the family room where Maddie is.  I told him that she's not feeling well and needs time to recover.  I pray that she's not in more pain than she's letting on though.  That is a worry I have.  She insists on laying on her incision side but the hospital says that's fine – that sometimes the pressure feels good.  We're icing her incision regularly and all in all she is doing great.
I've read on the forums about the possibility of a "crash" in a couple days when all the hospital meds are out of her system.  We are keeping a close eye on her.
All things considered – she is doing really, really well and I'm hoping when she is feeling back to her normal happy self, she'll want to be with her buddy again!!!